Orillia Home Inspection Defect Gallery
A  picture of an actual defect is worth a thousand words.  That is why the Orillia Home Inspector includes pictures of every defect in your Inspection Report.   Roger actually reviews the Defect Pictures prior to leaving the property, to ensure that the client fully understands what condition the property is in prior to purchasing.
As a Certified Master Inspector and a Certified Building Code Official, the Orillia Home Inspector, is fully trained to identify defects that may be missed by the untrained eye.
Here are some pictures of issues that can become the source of a lot of stress and unforseen costs if you don't go through a rigorous and thorough home inspection.
[envira-gallery id="238843″]
Importance of Home Inspection
In the summer of 2002 I had a client for a WETT Inspection who was oblivously distraught about the home she had just bought.  I offered to do a quick walk around to see if her fears were justified.  ( she had bought without getting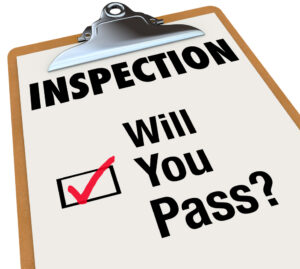 a home inspection )  There were many areas of the exterior finish that needed repair or replacement,   there were 3 or 4 wood decks that were not level,  and exterior windows and doors needed work.  The added bathroom actually had it supply plumbing in a cold room,  guaranteed to freeze in the winter if not a burst pipe.  She informed me that the couple who owned the home had did all the renovations and were now splitting up.   I advised her to contact the municipal building department to see if Building Permits had been taken out for decks and added bathroom, also to contact her lawyer for possible lawsuit for latent defects that the seller failed to disclose.  I never charged her for my time as I felt she had been already badly taken advantage of and deserved a break. 
Latent Defects
I read an interesting case on Canli Law about a Buyer who got about 75% of the cost of his home reimbursed by the seller about 10 years after sale.  The seller built the house himself in an unorganized township of Ontario, which did not have a Building Department for inspections. ( you are still required to build in accordance with the Ontario Building Code requirements )   The seller had built a faulty foundation which was not visible at time of purchase.  The judge ruled in favour of the buyers who saw quite a significant amount of their purchase price returned to them.
Call Roger Frost for more information  705-795-8255
Free Thermal Imaging with every Home Inspection